"TO Plant a garden is to believe in tomorrow," is one of my favourite quotes.
Attributed to the Hollywood star Audrey Hepburn, it perfectly sums up the hope for the future gardening brings me and millions of others.
My garden is my sanctuary and while locked down and working from home the outdoor space has become more important than ever for our mental and physical health, writes James Iles.
WE live in unprecedented times with unprecedented challenges. Our freedom of movement and human interaction is limited by a global battle to defeat an invisible killer.
Life as we know it has been changed for the foreseeable future and likely changed from what it was forever. But this is also a chance to reassess our priorities.
Many are taking the opportunity to marvel at the beauty of the natural world that surrounds us during their state-permitted daily exercise. We see the world around us keeps turning, whether we are carrying on as normal or not.
But while admiring the scenery and serenity, these necessary restrictions on our liberty can take a toll on our health and mental wellbeing.
Worries about our family or friends falling ill, employment fears and concerns over our finances are all mounting up, let alone wondering if life will ever be the same again.
You're trying to home-school the kids like Robin Williams in Dead Poet's Society while simultaneously doing sit-ups with Joe Wicks, cook like Jamie Oliver and reinvent the wheel to impress upon your boss you can competently work from home.
Beat a retreat
So if it feels like life is getting too much, "retreat to the garden" is my go-to solution.
From the second I open the blinds in the morning and look out on my garden I am admiring, observing, planning and thinking about all aspects of my 'domain' from the current state of the lawn to whether a bush needs trimming.
Which plants are about to flower or need deadheading? Which spaces could house some new plants or which are overcrowded and need thinning out?
It's an ever-evolving project that, let's face it, is not as important as making sure we have enough food on the table or that we are sticking to the lockdown distancing rules.
Except, for many like me, it is equally as important.
The current pandemic has brought into sharp focus a need to get back to nature, back to the basics in life, enjoying the greenery, the birds, the (now much fresher) air outside.
It's a welcome distraction to constructively fill time while on furlough or a useful exercise in conflating the fears and thoughts of your mind with manageable tasks in the garden.
Mental management
It's a project that we are each managers of and such an easy daily therapy to get mental matters in order and build plans for the future.
If you're new to regular gardening, don't overdo it on the physical front if you are double-digging or planting bigger shrubs or trees. Start small and work your way up to the bigger jobs.
Make sure you reward yourself along the way. A cup of tea and a pause to assess progress is a chance to admire your achievements and reflect on the work done and treat yourself to a decent soak later to ease any aches or strains!
Sit outside with a gardening book or research it digitally on a tablet if you have ideas to investigate. Sketch out a design for beds, borders or baskets on a piece of paper and get colouring in to see how your masterplan stacks up. These are all beneficial and therapeutic tasks in themselves.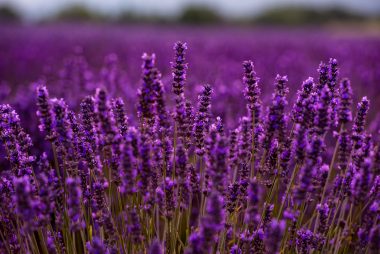 Keep a journal
Keep a diary of your progress – including the triumphs and the disasters – and you are immediately building knowledge for the long-term.
Gardening is a year-round pleasure and it's great to be able to reference a page to see what went wrong or right at the same time last year, or even over many previous years.
Clean your spades, forks, trowels up after a muddy session and they'll keep gardening long after you've gone.
Make sure your mower is kept clean (and serviced where appropriate too) and stowed away properly to ensure its longevity. Tidy up the shed or organise the garage where you keep them and you'll instantly know where to reach for the right tools.
Don't forget to watch the birdies. Our feathered friends are flocking back to gardens as the human and motor traffic has subsided. Put out some nuts, seeds or fat balls and admire the view of them flying in to visit.
If you want to add some plants, why not try some scented ones?
Perennials like lavender have a famed relaxing aroma, honeysuckles and jasmine will climb a fence or pergola and emit delightful fragrances.
Pot up some sage, mint or parsley near the back door and you could use them for cooking too.
Admire your handiwork
A decent bench to relax on or comfy loungers are all essential items for your garden too.
After all, if you can't kick back and admire your handiwork at the end of a day's labour with a glass or two then it will take the shine off your achievements. You should take pride in your work.
I find anything from a good few hours in the garden of a weekend to minutes spent tinkering on a lunch break during the new work-from-home day will be hugely rewarding and often help to induce a good night's sleep off the back of both a physical and mental workout.
By the time lockdown is over we should all be feeling prouder of our plots, having kept on top of the weeds and had extra time to grow plants, try new projects or simply prettify the borders.
What's more, we'll surely be keener than ever to show off our "2020 Gardens".